De-activation
You may want to de-activate your license if you want to transfer your license to another computer. In order to de-activate your license, click on Help → License Manager menu. This will show the License Manager page: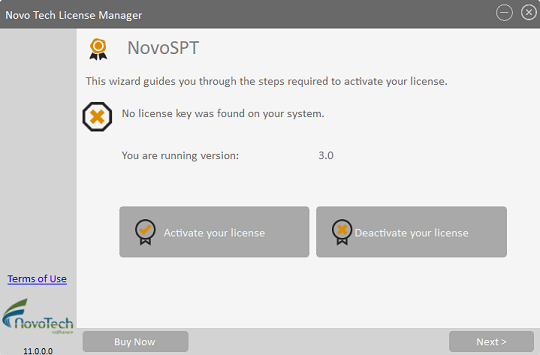 To de-activate, click on "Deactivate your license" button.
Note: in order to transfer a license, you need a valid Upgrades and Support subscription. Please read our End User License Agreement for details.